French Bulldog

www.artofthedog.com

www.dawnsecord.com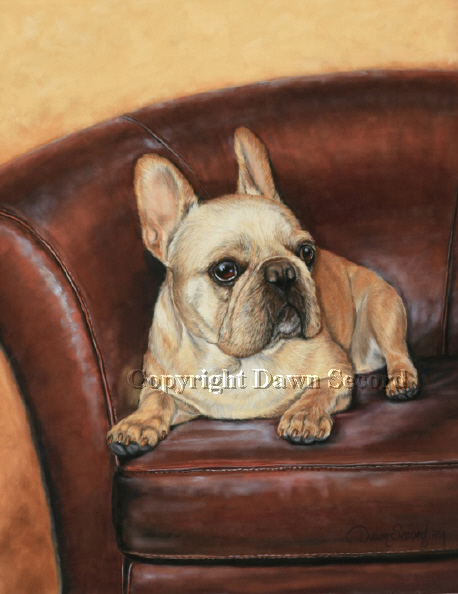 "Caught in the Good Chair"

private collection

original pastel painting by artist, Dawn Secord

Purchase a reproduction of this painting.   Prints are museum quality giclee prints in a limited edition of 195, 11" x 14" signed and numbered by the artist.   The prints are on an archival paper with archival inks.

This artwork is also on gift items such as mugs and coasters at Dawn's cafe press store: 

http://www.cafepress.com/dawnsecord

Artist notes:

While preparing for this painting my research led me to the website for the French Bulldog Club of America.   It is interesting to note that this is the oldest French Bulldog club in the world dating back to 1897.  

To see this painting in process please go to my blog at www.artofthedog.blogspot.com - and view the right hand margin bar or view the "painting in process" page of this website for additional images.