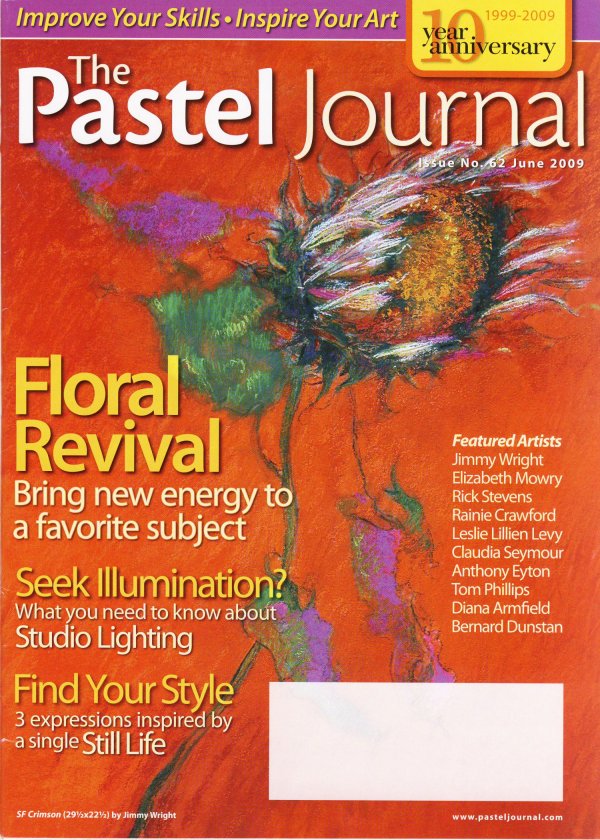 The Pastel Journal:   June 2009

Article:  Seek Illumination? 

What You Need To Know About Studio Lighting

Dawn Secord is featured in the above noted article.    Her original painting, "Waiting in the Wing", is pictured in the article.   

This painting was juried into the Art Show At The Dog Show competition where it was sold - April 2009.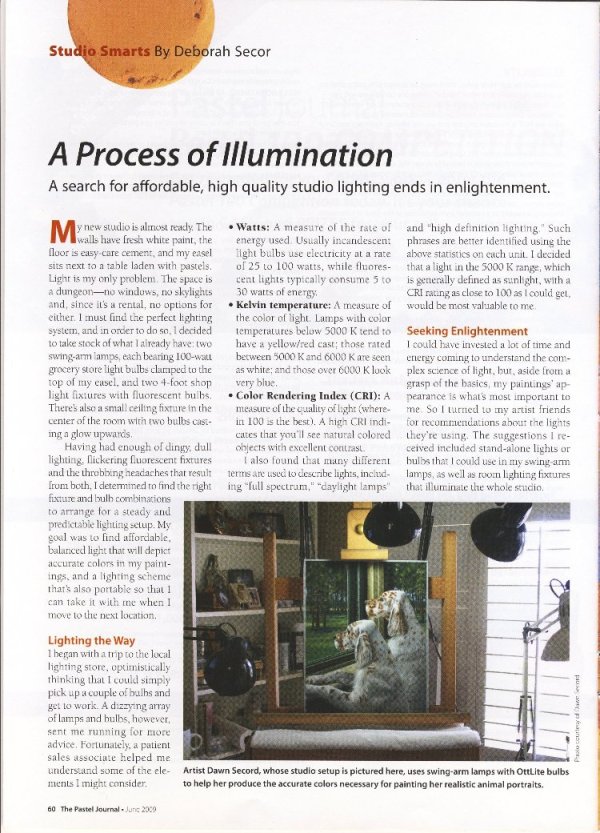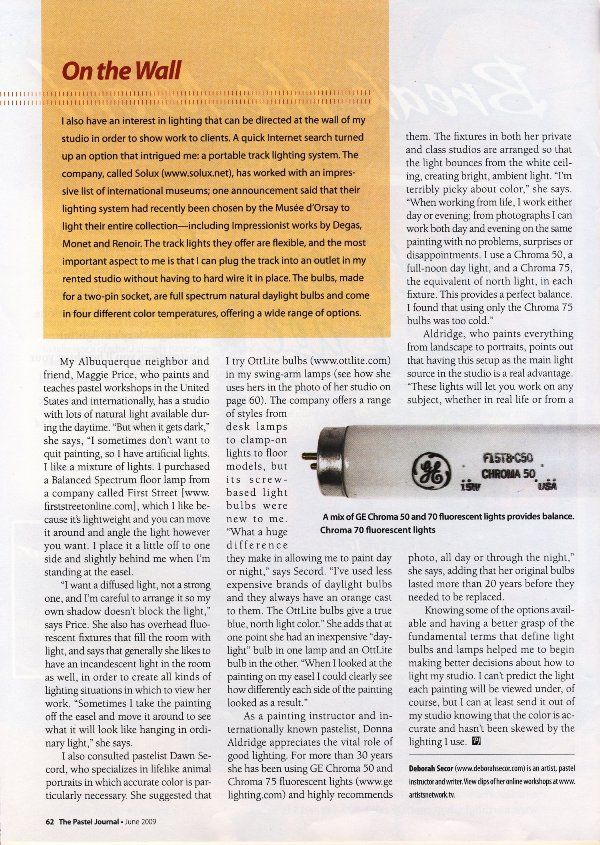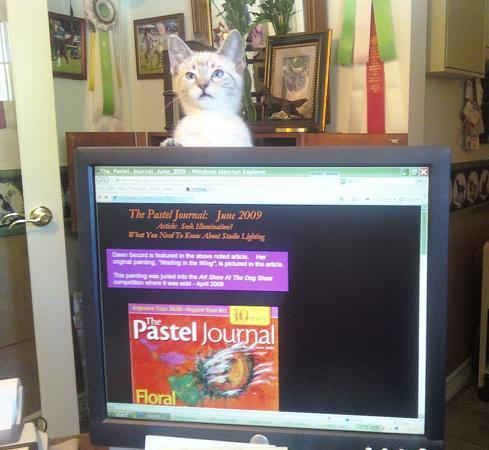 Dawn's kitten, Lacey, was standing on a box and peeping over the computer while she was updating her website.    We thought this was a cute photo to include.

Thanks for your  help Baby Lacey!!!