Dawn Secord

Artist Biography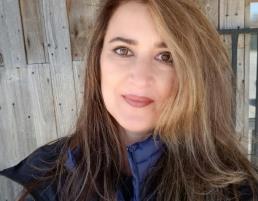 Dawn was raised in Texas and enjoyed spending time with her dogs, cats, rabbit and horse.    When not outside with her pets, she would be inside drawing and painting animals.

In highschool, Dawn outgrew the art classes offered.   The school staff allowed her to create her own self study classes and gave her a key to the art department.    Her paintings hung in the school trophy case as well as the main office.    After highschool, Dawn had two art scholarship offers.    Pressures led her to pursue an education in finance.   Though she worked in the corporate world for many years, Dawn was continuously accepting painting commissions.  Evenings and weekends Dawn would be in front of a canvas painting pet portraits, landscapes and seascapes.

In 1996 Dawn left the corporate world to dedicate her time to painting.    She started a pet sitting business - with the goal that she needed a business that was flexible enough to allow her to be able to pursue her passion in art and be able to paint full time.    It was a logical choice considering Dawn's love of animals.   

For many years, Dawn's commissioned pieces were oil paintings.   A chance meeting with a pastelist would introduce her to the beauty of pastels.   Pastels allow her to achieve the look and feel of realism that bring  her portraits to life.  She loves the quality and detail the pastels allow her to create as she endeavors to capture her subject's personality.   Dawn especially enjoys painting the animal's eyes.  

Some of Dawn's achievements include being the Grand Prize Winner for the American Kennel Club's 2003 art contest.    Her artwork is the inaugrual piece for a new series of art published by the American Kennel Club.   She was also a finalist out of over 13,000 entries in the 2003 Artists Magazine contest.   Her work has been featured on a number of magazine covers - including the January 2004 issue of the American Kennel Club "Gazette", several issues of Pet Sitters International "The World of Professional Pet Sitting" and the January 2017 cover of the Journal of the American Veterinary Medical Association (JAVMA).   Dawn is represented by the Brandon Gallery in Southern Caifornia , a signature member of the Pastel Society of Amerca, a member of the Pastel Society of the Southwest, and is an artist registered with the American Kennel Club's Museum of the Dog.  She is an internationally collected artist.

In her spare time, Dawn shows her dogs.    She has put American Kennel Club titles on all of her dogs.    She has shown the youngest of the three to a
Best in Show
,
Best in Specialty Show
and
Best of Opposite Sex at the 2003 AKC/Eukanuba National Championship
- a premier show of dog shows with entries being by invitation only.   Dawn has served on the Board of Directors for the local Irish Setter Club holding the position of president for two terms and is currently on the Board of Directors for the Irish Setter Club of America.   She is also a professional member of the Cat Writers' Association and the Dog Writers' Association of America.   Dawn has illustrated a book titled, "Show Dogs Escape to the Seashore", written by Marsha Hall Brown, dog writer and AKC judge.  Most recently, Dawn is working on illustrating and writing her own children's picture book.   The star is one of her dog's, named
Bling
.
Dawn currently lives in Texas with her husband, Rich, some rollicking Irish Setters,  her feisty Siamese cat named Rembrandt Blue, her fluffy chickens and a few other critters.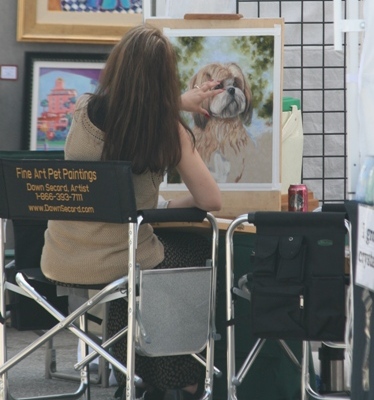 Dawn painting at the Malibu Arts Festival.

Subject in the painting is a Lhasa Apso.   To see the finished painting go to Dawn's Dog Gallery and click on Lhasa Apso.

Memberships and Affiliations:

*Pastel Society of America - Signature Member

*Pastel Society of the Southwest - Member

*AKC - Museum of the Dog - Registered Artist

*Cat Writers Association of America - Professional Member

*Dog Writers Association of America - Professional Member

*Society of Children's Book Writers and Illustrators

*Pet Sitters International - Life Time Member, Pet Sitter of the Year 2003

Board Member- Irish Setter Club of America

Follow Dawn on Facebook:

Follow Dawn on Twitter:

Follow Dawn on Instagram: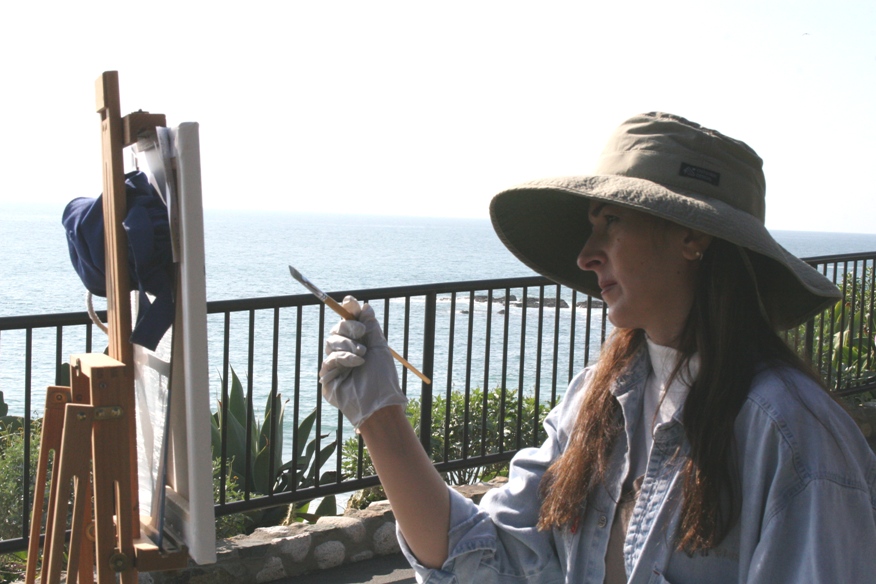 Dawn working on an oil painting -

plein air Laguna Beach, California January 2010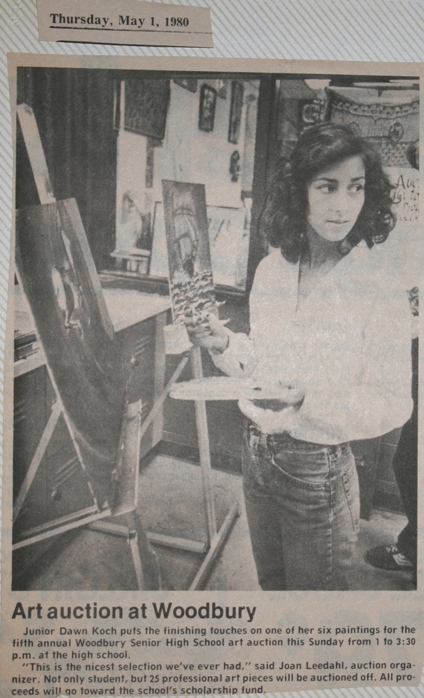 Dawn finishing an acrylic painting for her first exhibit:  May 1980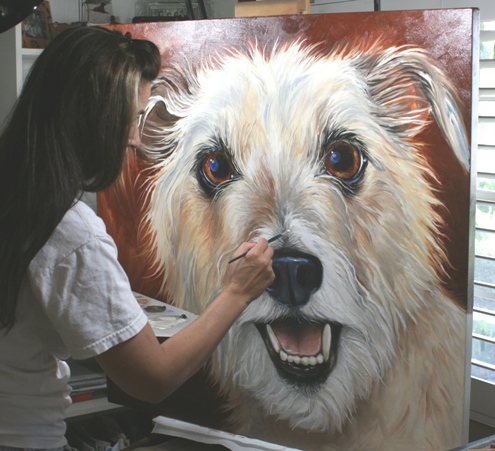 Dawn finishing an oil painting for a commercial collector.

October 2010

that at the name of Jesus every knee should bow, of those in heaven, and of those on earth, and of those under the earth, and that every tongue should confess that Jesus Christ is Lord, to the glory of God the Father.

Phil 2:10-11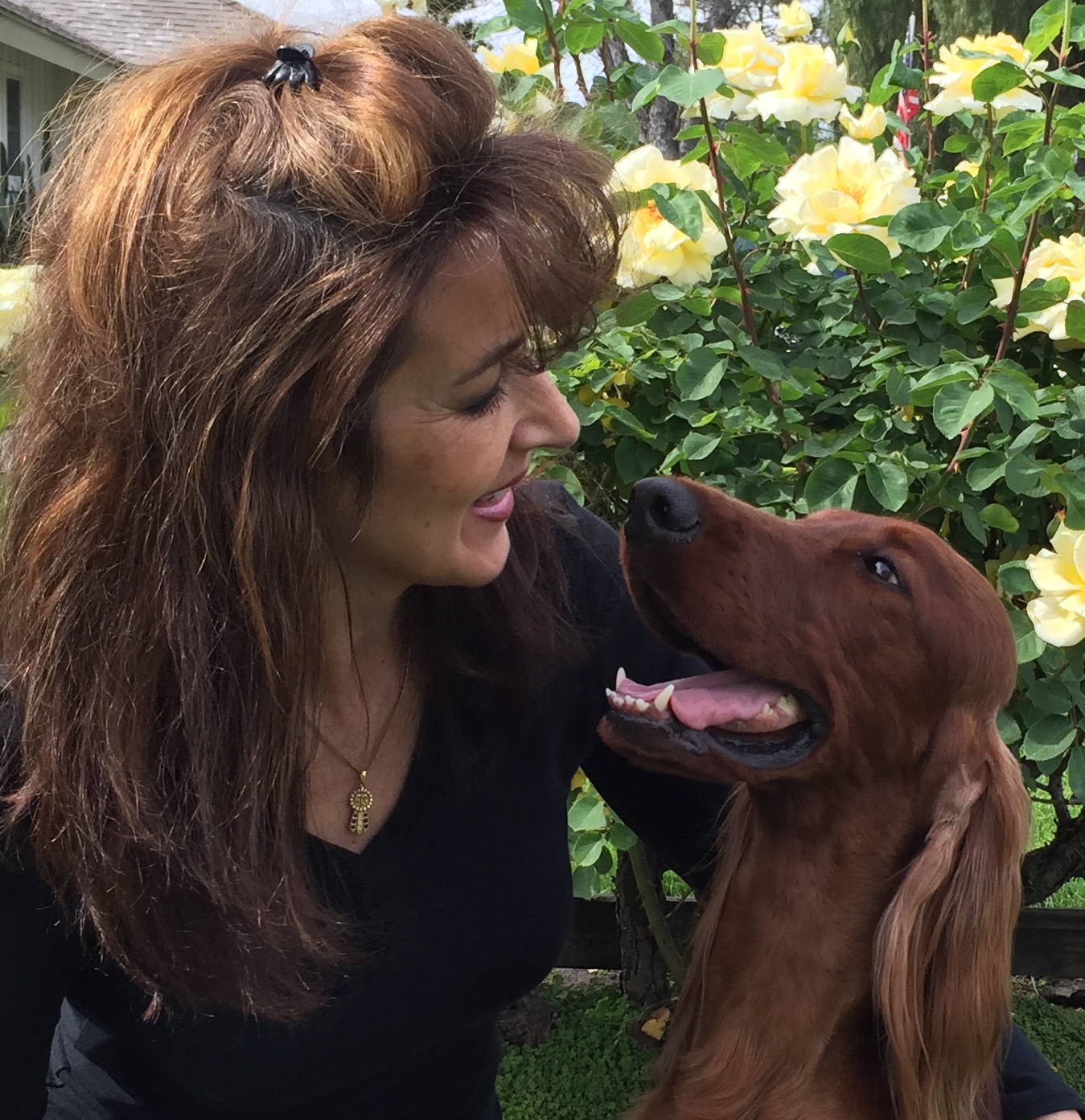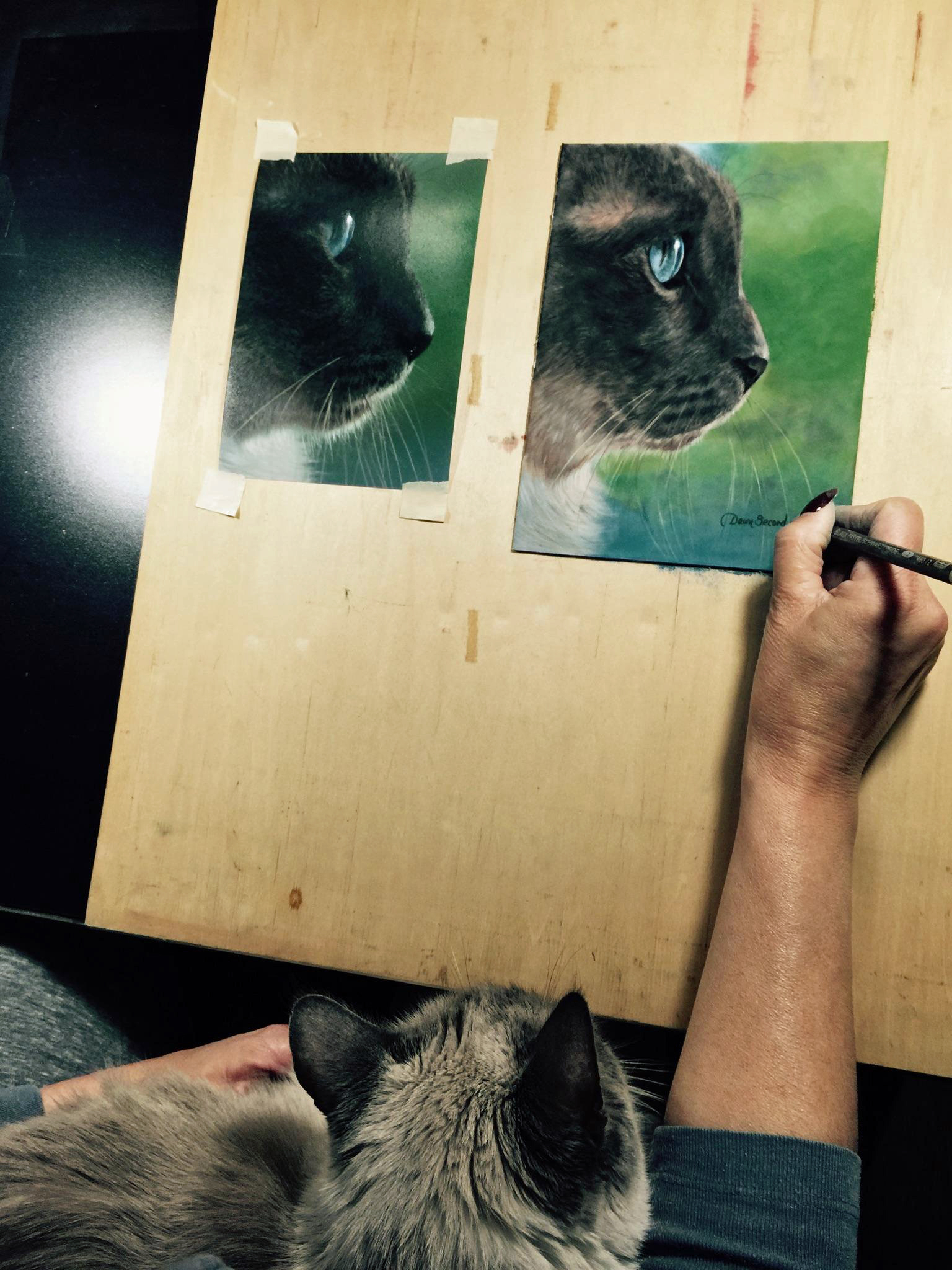 Dawn signing a pastel painting with her trusted model, kitty Cash, in her lap supervising.   We lost Cash to brain cancer in March of 2016.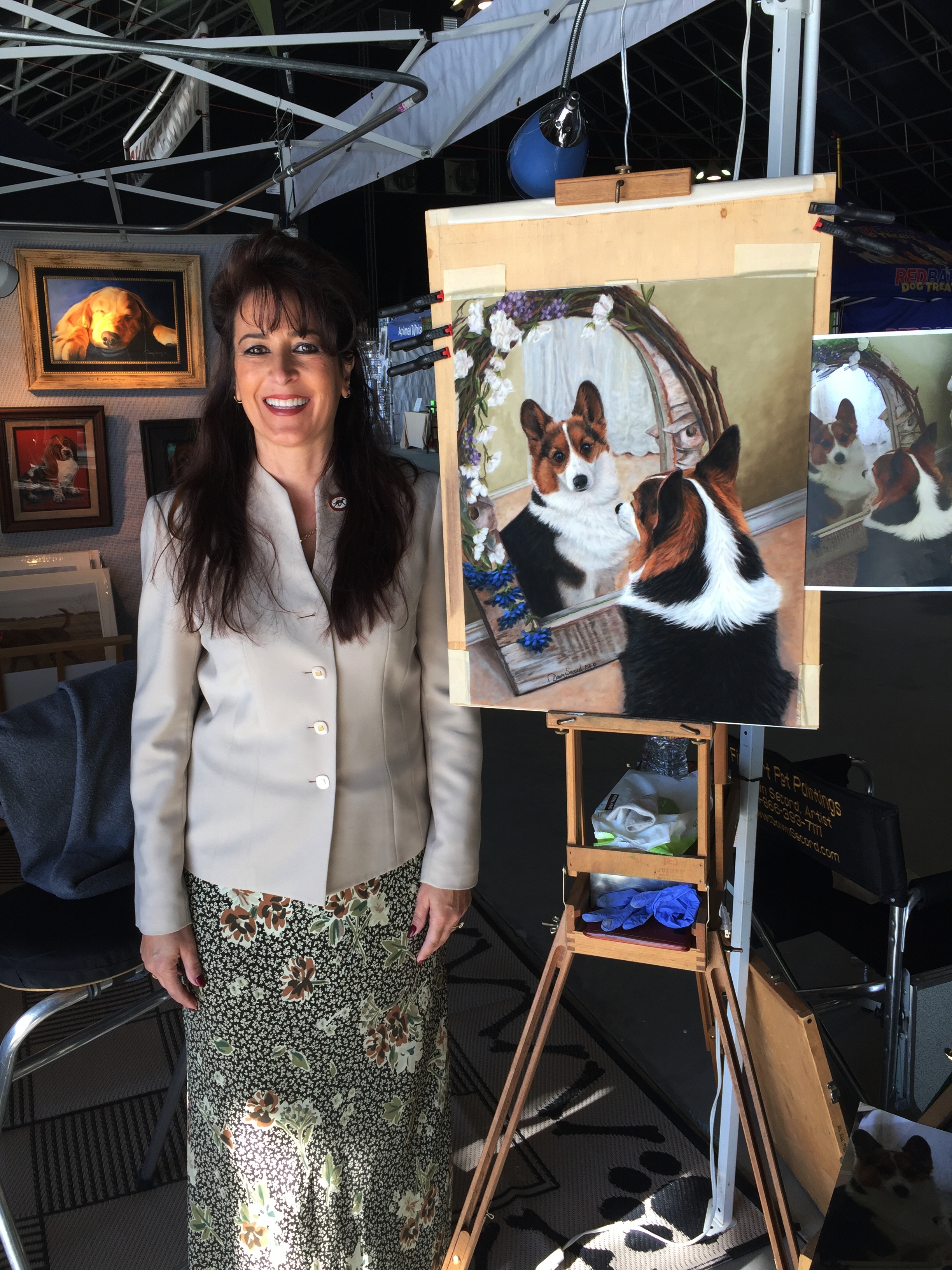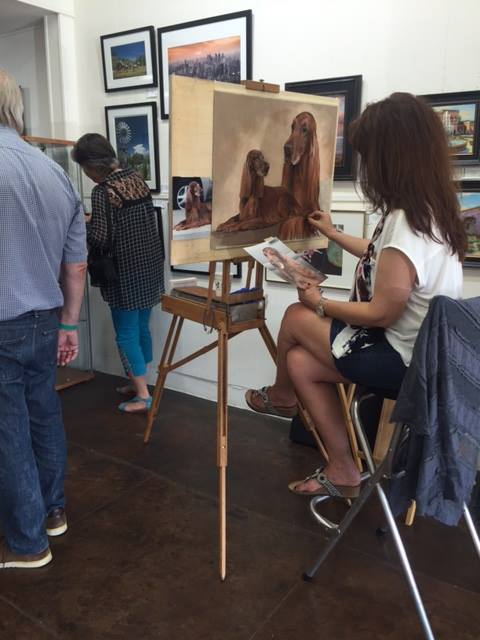 Dawn working on a pastel commissioned  painting during an open house at the Brandon Gallery, August 2017.